Dates: 7 June to 11 June, 2021 (Deadline for registration is 15 April).
We are happy to announce that registration is now open for the June 2021 online edition of our summer school "Taming the BEAST".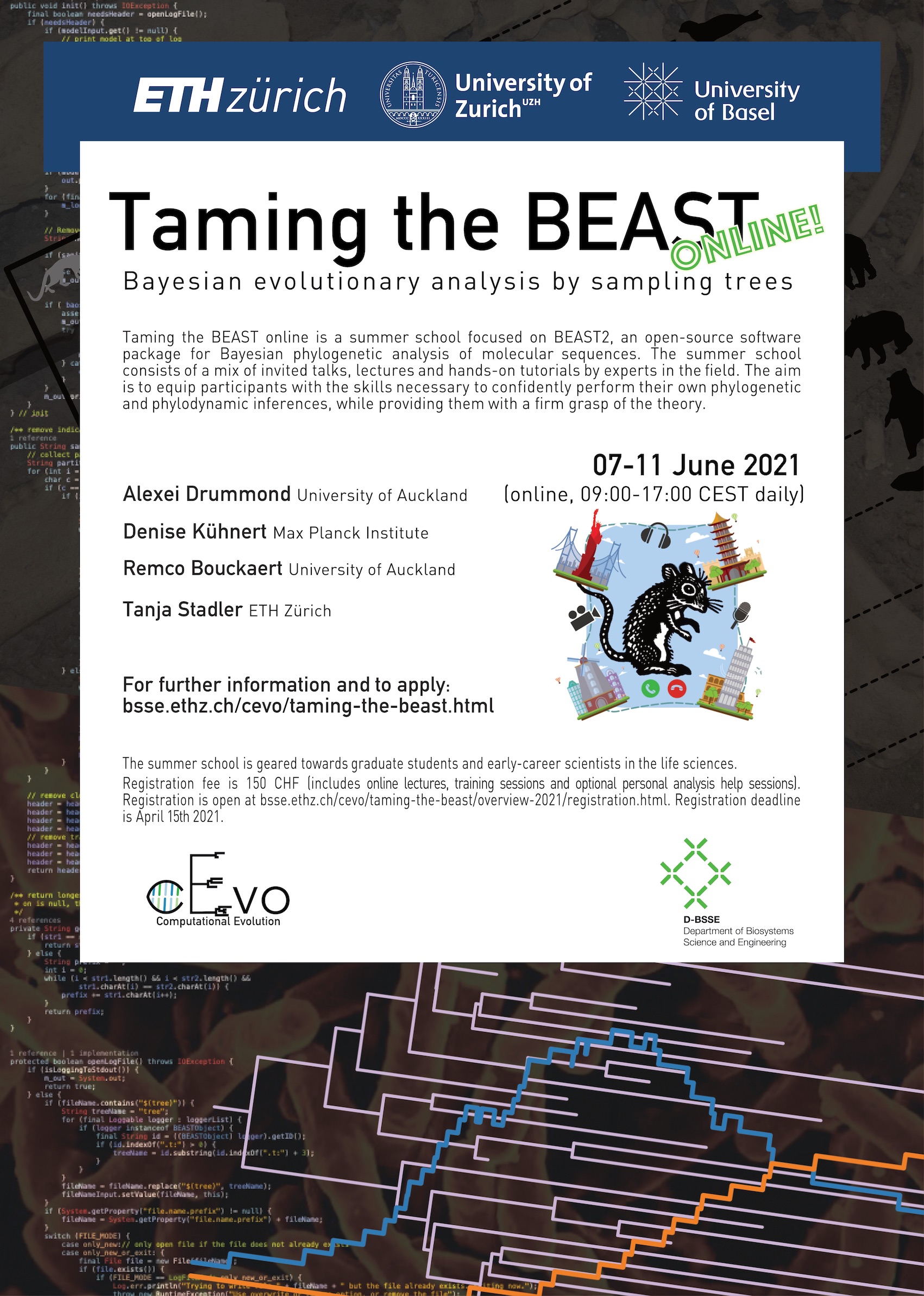 For more information please visit the summer school website: https://www.bsse.ethz.ch/cevo/taming-the-beast/overview-2021.html
For information on previous workshop programs, tutorials etc. please visit https://taming-the-beast.org.
We hope to see you there,
The Taming the BEAST organising team